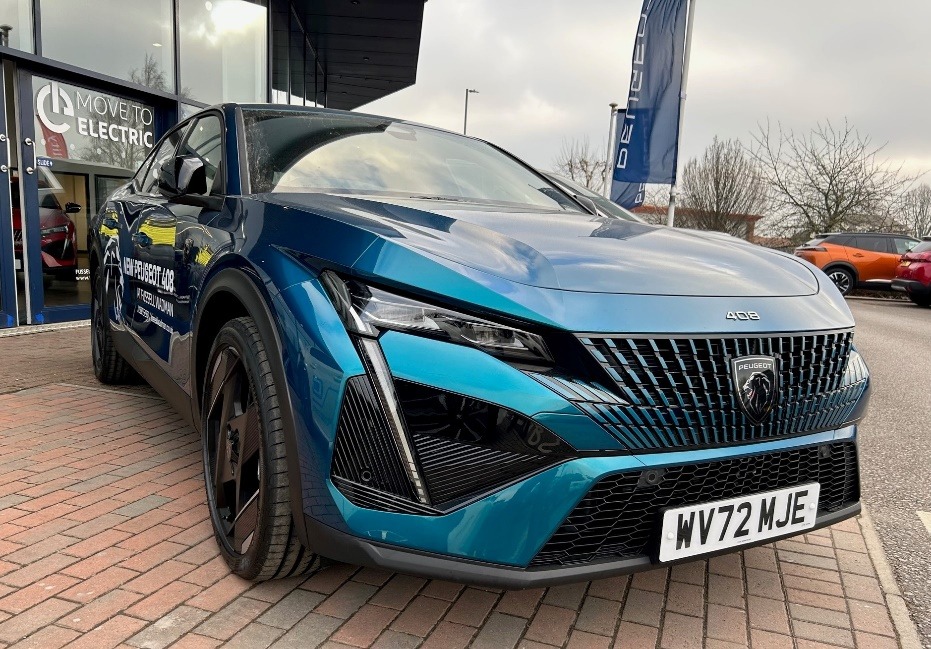 UK Launch of the new Peugeot 408
The all-new Peugeot 408 Fastback has arrived at Fussell Wadman and it's waiting for your test drive
Following the launch on the 18th of February, we are excited to have one of the new demonstrator models: 408 GT Hybrid 225 EAT8 which has been taxed and ready for the road.
This new model really packs a punch and is available in both petrol Automatic and petrol Hybrid so we are confident that there is a powertrain to match your desire!
The 408 is available in three models that all have the infamous Peugeot "Allure" factor: the Allure, Allure Premium and the range-topping GT.
Whatever model you choose, you will be treated to a high-level standard specification, technical innovation to assist you whilst driving and all the latest safety specifications.
See more at https://www.fussellwadman.co.uk/new/peugeot/408
This new model is now available to view and test-drive here at Fussell Wadman Devizes. If you would like to know more or be one of the first to see it then just contact us at info@fussellwadman.co.uk or telephone 01380 731970. We look forward to seeing you soon.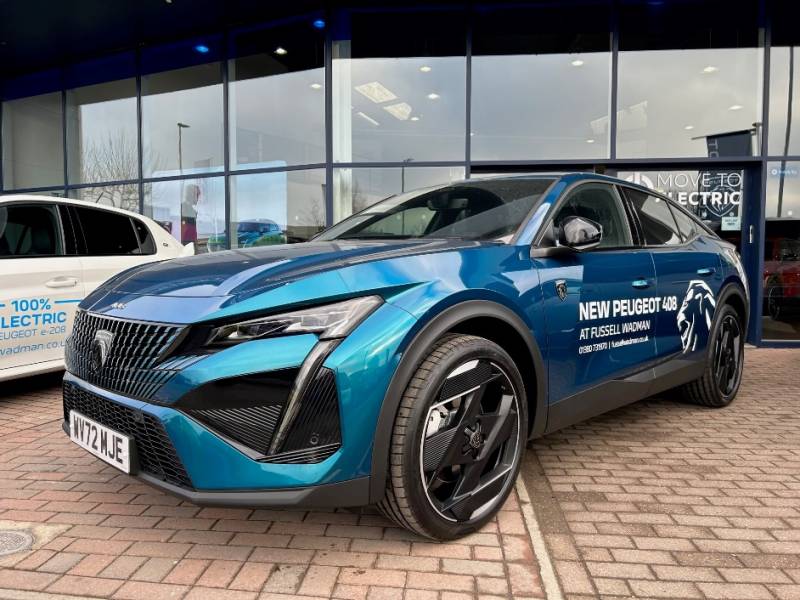 Latest News