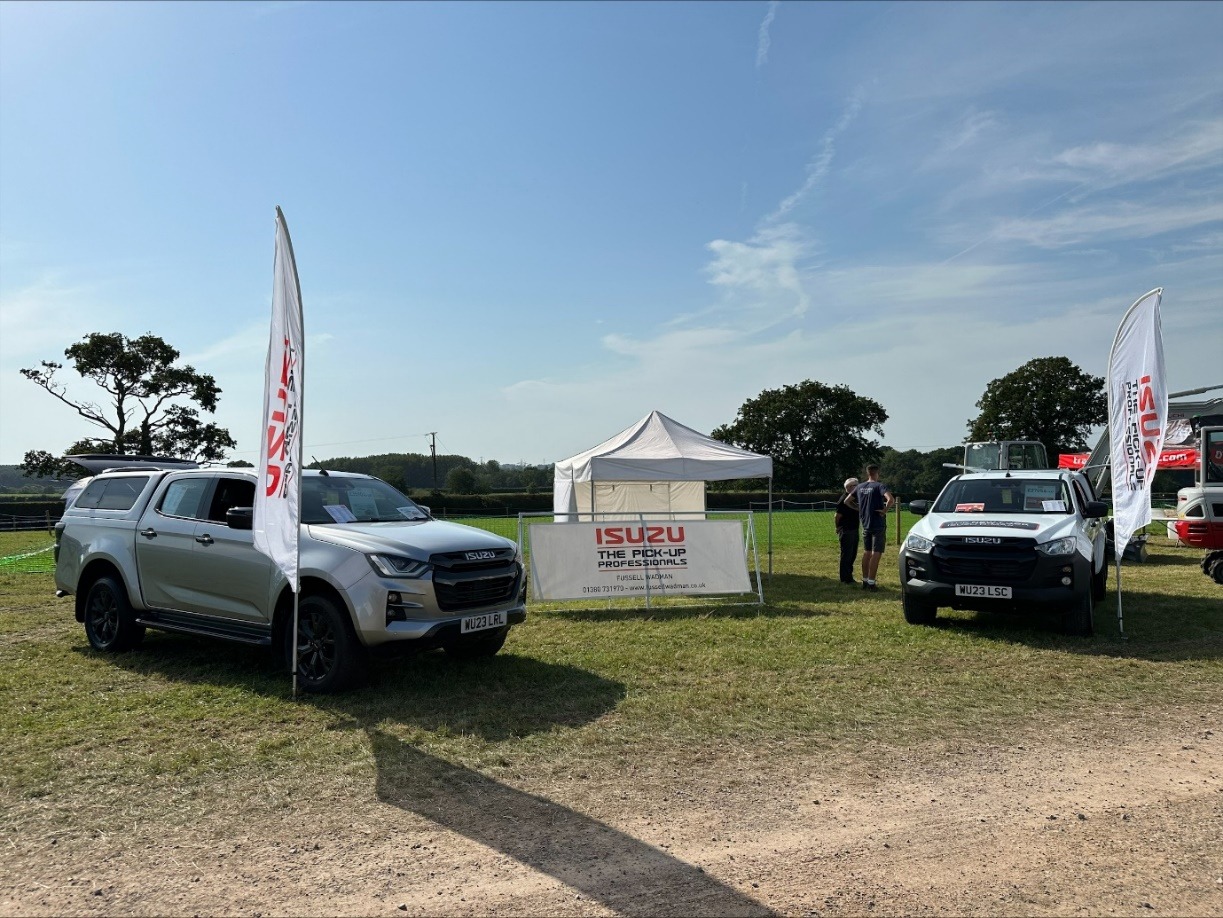 The Frome Agricultural and Cheese Show 2023
The Fussell Wadman Isuzu sales team attended the Frome Agricultural and Cheese show on Saturday 9th September, and we were blessed with "wall to wall" scorching sunshine.
Did you know that the Frome Agricultural and Cheese Show can trace its roots back to 1861? That's 162 years, making it one of, if not the oldest cheese show in the world! Martyn from our team attended on the Show and was kept very busy throughout the day with enquiries and lots of interest in the Isuzu D-Max range.
All of the Isuzu D-Max pick-ups come with a full 5-year/125,000-mile warranty for total peace of mind and it comes in four specifications:
> The Workhorse Utility (white truck seen in our photo)
> The DL20
> The DL40 models
> The range-topping V-Cross (silver truck above).
If you are in the market for a pick-up then we would like to invite you to drop by our Devizes showroom to test drive one of our amazing vehicles. Contact Martyn on 01380731986 direct or via email martyn@fussellwadman.co.uk.
Latest News