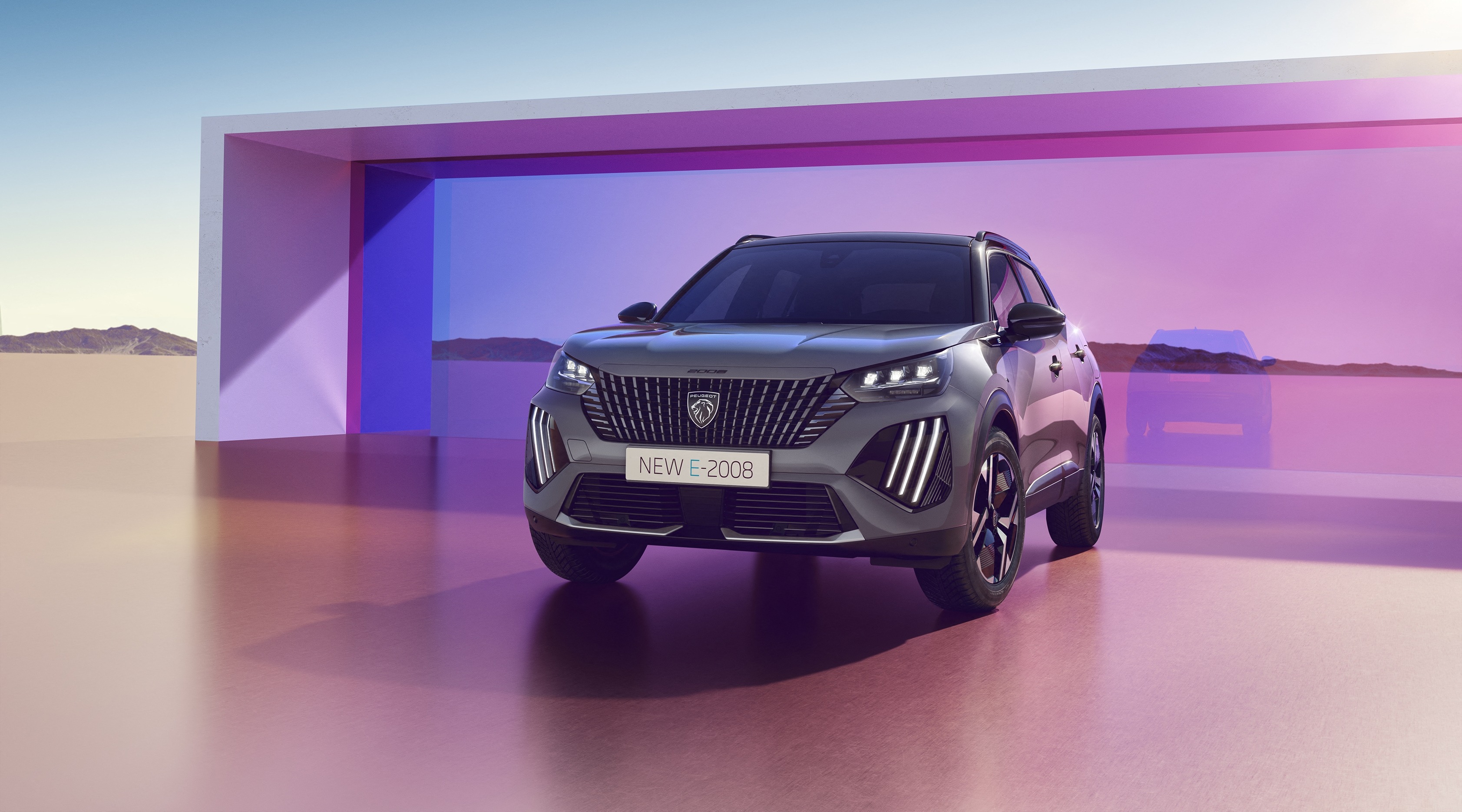 Introducing the new Peugeot 2008
PEUGEOT reveals their new 2008 with an updated design and electrified powertrains
Launched at the end of 2019 and with nearly 700,000 units produced, the PEUGEOT 2008 has consistently been among the top three best-selling B-segment SUVs in Europe, topping the list in 2021. The success of this model is attributed particularly to the e-2008, which accounted for 17.4% of European 2008 sales in 2022.
So, the good news continues with PEUGEOT announcing the new 2008 model range which will be available to order later this year.
We were fortunate to hear in advance about the range will see revised specifications, new interiors, updated styling and the introduction of a new powertrain system in the form of a Hybrid that will complement the existing Petrol and All Electric model range.
From launch, the new fully-Electric PEUGEOT e-2008 will benefit from
> A larger 54kWh battery and a more powerful Electric motor which will have a maximum power increase of 15% to 156hp.
> Improved mileage - the range increases to 252 miles (WLTP mixed cycle) - up from 214 miles.
> Two types of onboard chargers are available on the new PEUGEOT e-2008: as standard, a singlephase 7.4kW charger and, as an option, a three-phase 11kW charger. The new e-2008 can be recharged from 0-80% in 30 minutes from a 100kW rapid charger, or 7 hours 30 minutes from a 7.4kW charger.
In 2024, the new 2008 will also be available with a new 48V Hybrid powertrain, which consists of a new-generation 136bhp 1.2L PureTech petrol engine, coupled with a new 6-speed dual-clutch electrified gearbox that includes an Electric motor. Thanks to a battery that recharges while driving, this technology offers extra torque at low engine speeds and up to 15% lower fuel consumption. In urban driving, the new 2008 equipped with the Hybrid system can operate more than 50% of the time in electric mode.
If you would like to know more then please do contact Bradley or Jorge on 01380731970 or email Bradley@fussellwadman.co.uk or Jorge@fussellwadman.co.uk
Latest News