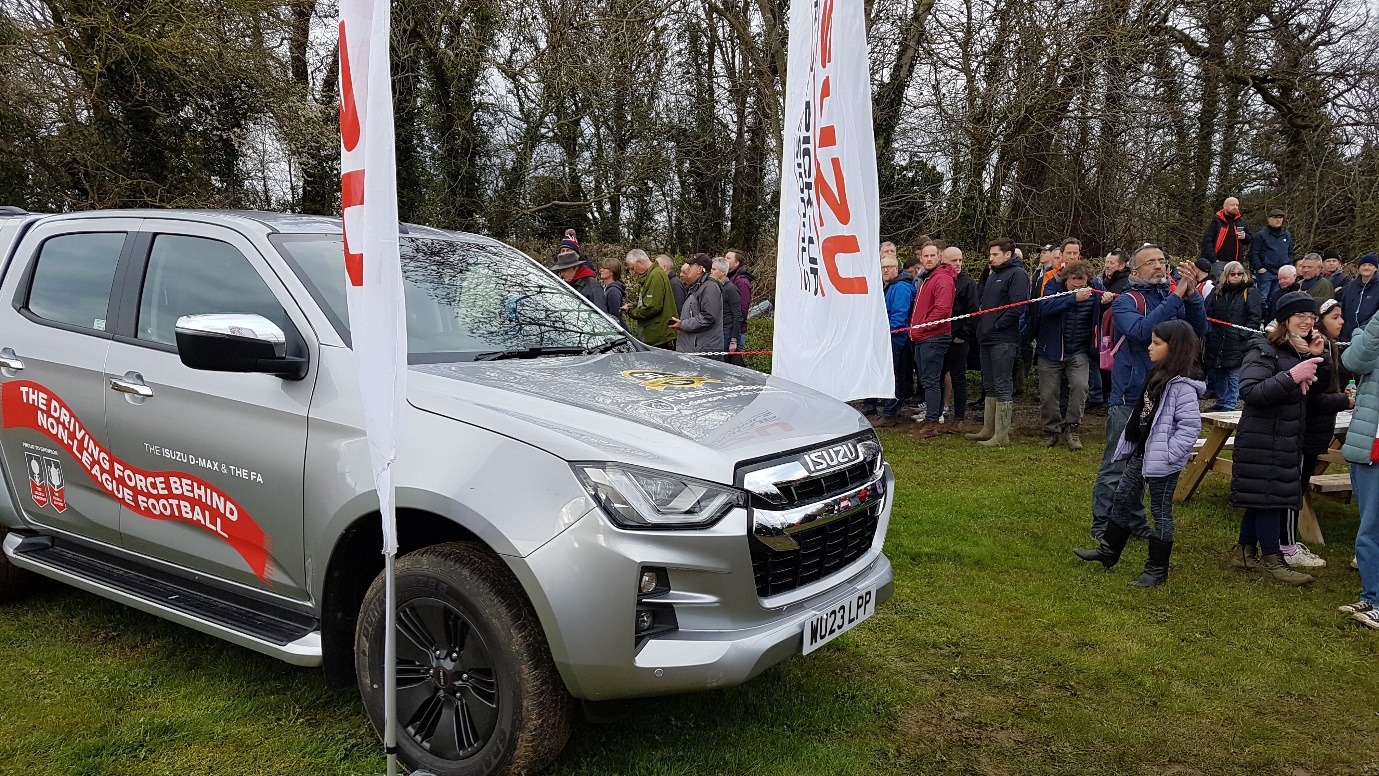 Fussell Wadman support Corsham Town F.C. with extra sponsorship
We took one of our Isuzu D-Max DL40 to the recent FA Vase semi-final match between Corsham Town FC and Ascot United on April 2nd 2023.
Tickets were sold-out to the home ground game on 2nd April, which meant there was a buzzing atmosphere around the ground prior to the starting.
In the match, Corsham took an early lead only for Ascot to come back and equalise. After extra time the game was level at 2 : 2, so the nerve-racking penalty shoot-out saw Corsham lose out 5 : 4.
Ascot United have progressed to the final against Newport Pagnell Town at Wembley on May 21st and we wish them both good luck!
Hopefully Corsham Town FC can go one better in 2024?

Latest News