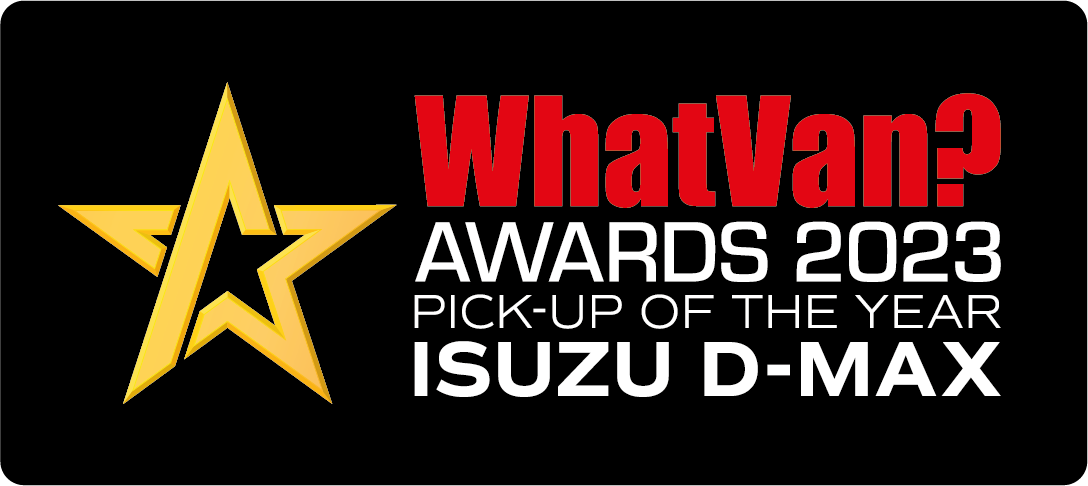 Fussell Wadman & Isuzu
The Multi-Award-Winning Isuzu D-Max is setting standards high in the pick-up truck world
Here are some of its recent awards:
> The 2022 Pick-up of the Year award from WhatVan?
> The 2022 Pick-up of the Year from Company Car & Van Magazine
> Best Value Pick-up from 4x4 Magazine
> Best 4x4 Workhorse by Fleet News
The Isuzu D-Max ticks all the boxes for its impressive capability, durability and reliability. Each new model comes with a 125,000 mile / 5 Year Warranty and five year UK and European roadside assistance for added peace of mind.
James Dallas, Editor of WhatVan? said, "The Isuzu D-Max has always excelled as a robust, durable workhorse that is commendably available in single, extended and double-cab formats but Isuzu has now added a large dose of refinement and safety technology to the mix. The Isuzu D-Max now has the all-round ability to stand shoulder to shoulder with the best in the pick-up sector."
Alan Able, Brand Director, Isuzu UK commented: "We are very proud to receive the prestigious Pick-up of the Year Award from What Van? for what is now the fourth time in the last five years. The new-generation Isuzu D-Max is a big step forwards for the brand and builds on what was already a compelling choice for customers. The class-leading safety systems and improved off-road ability, combined with more SUV-like qualities mean the new D-Max is truly smarter, stronger and safer than ever before."
Here at Fussell Wadman, we are committed to providing customers with the highest level of care in the sales process and throughout the duration of ownership. So, if you are interested in an Isuzu, please come and visit the Pick-Up Professionals at Fussell Wadman, Devizes or call Martyn direct on 01380 731986.
https://www.youtube.com/watch?v=vpEsvDlG3So
Latest News