Explore Model
Traveller Business in Devizes Wiltshire
Effortless and enjoyable journeys that resemble first-class flying are possible with the Peugeot Traveller Business. With ample space and comfort for both driver and passengers, the Traveller is a luxurious, business-focused vehicle with the technology and features to match. Its head-up display and other driving assistance systems ensure a safe behind-the-wheel experience. With 2 levels of finishes available - Business and Business VIP - the interior space can be adapted for the wants and needs of passengers. Thanks to optimised fuel consumption and a service frequency of 25,000 miles or 2 years (depending on engine size), you can also enjoy competitive usage costs.
Design
The Peugeot Traveller Business is available in 3 lengths and allows for multiple configurations from 5 to 9 seats. It's also got the next generation of 3D Connected Navigation with voice recognition and real-time information from TomTom Traffic, keeping you one step ahead of everyone else.
Drive
Along with providing passengers a high level of efficiency and quality, the Traveller Business chassis, adapted from Peugeot's EMP2 platform, also offers a generous interior space and the ultimate in driving comfort.
Practicality
Top-of-the-range equipment improves the interior ambience and contributes to the well-being of passengers. For even more comfort, the Traveller Business can also come with tri-zone climate control featuring soft diffusion, 2 concealed glass roof panels (with dark tinted glass and sliding blind), and mood lighting.
Living with it
Peugeot's BlueHDi engine range from 95 to 180 hp along with its EAT6 automatic gearbox promises a dynamic driving experience. What's more, the Traveller Business has some of the lowest consumption and emissions for its class.
×
Active Standard
Electric Parking Brake
Rear Parking Sensors
PEUGEOT Connect SOS & Assistance
7" Capacitive Colour Touchscreen
Automatic Dual Zone Climate Control
×
Allure Standard
Connected 3D Navigation
17" Alloy Wheels
Panoramic Cielo Glass Roof
180° Colour Reversing Camera
Xenon Headlights
×
Allure Long
Connected 3D Navigation
17" Alloy Wheels
Panoramic Cielo Glass Roof
180° Colour Reversing Camera
Xenon Headlights
×
ACTIVE LONG
Electric Parking Brake
Rear Parking Sensors
PEUGEOT Connect SOS & Assistance
7" Capacitive Colour Touchscreen
Automatic Dual Zone Climate Control
Traveller Business Interior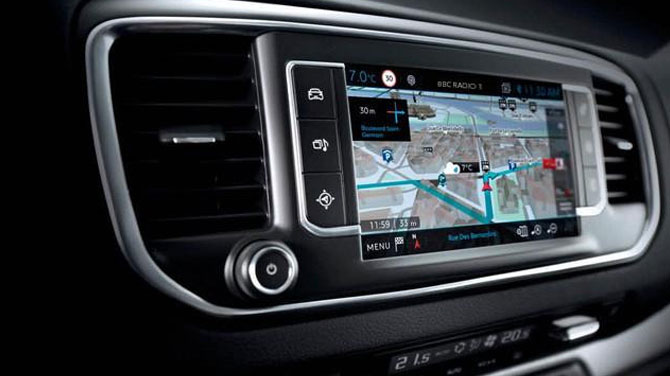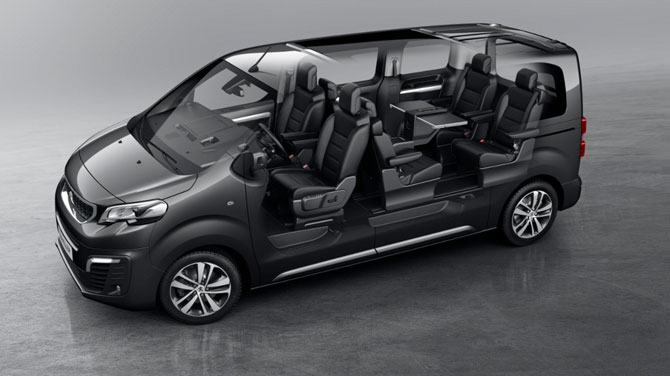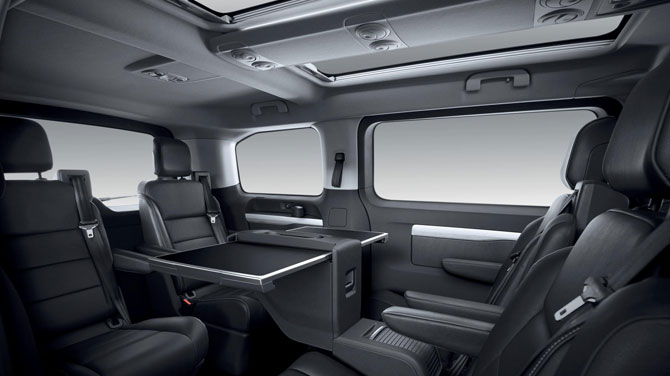 Traveller Business Colours